DAS Shield
improving in-building wireless performance
DAS Shield is an effective solution to RF interference in densely populated areas where in-building wireless is deployed for reliable cell phone service. DAS Shield™ is an architectural shielding technology which insulates a building from outside RF interference and allows in-building wireless solutions to work more effectively. DAS Shield minimizes Macro Cell interference with 4G LTE DAS deployments, especially in urban environments. It also provides added security for wireless technologies including WLAN or 802.11. DAS Shield is a low cost RF Window film alternative to provide adequate RF attenuation for buildings with small-cell Distributed Antenna Systems. It works by creating an RF separation at the glass to ensure cellular connectivity is made on the in-building wireless system.
Signals Defense extends the applications of its standards-defining radiofrequency (RF) and infrared (IR) attenuating window films to improve In-Building Wireless (IBW) systems performance.
Signals Defense Window Film:
Mitigates unwanted electromagnetic interference (EMI)
Superior building shielding technology
Optically clear window film
Energy efficient
Our patented window shielding technology works with distributed antenna systems (DAS) to improve mobile and Internet signal reception inside buildings like corporate offices, multi-level car parks, sports stadiums, arenas, and more. With Signals Defense, your in-building mobile coverage solutions will operate at maximum efficiency.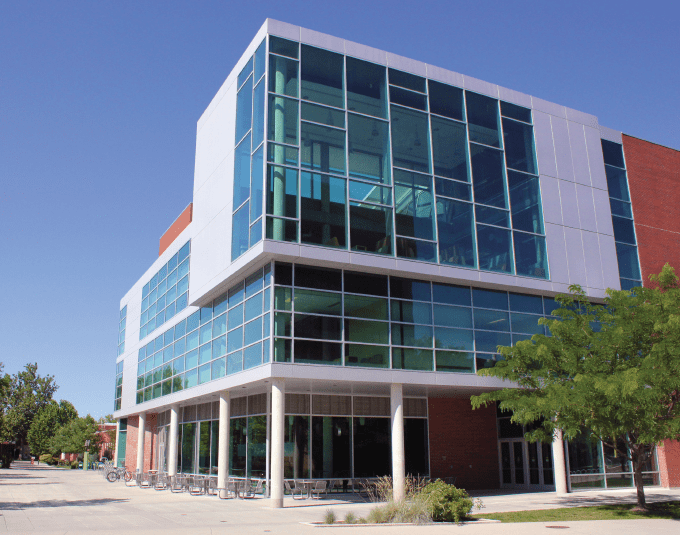 DAS Shield for Improving In-Building Wireless Coverage
In-building wireless (IBW) is an evolving technology that has grown to meet the demands of many commercial building owners, managers, and tenants. It is a strategically planned network of devices that distribute cellular signals inside a building. An IBW system can create a new signal or merely amplify its reach so that tenants, customers, or guests in a building can enjoy a full five-bar reception from their mobile carriers.
Let's explore how IBW works:
Mobile carrier companies and Internet service providers send and receive radio signals through outdoor macrocells: infrastructure that stands between 50 and 200 feet tall and can provide radio coverage over a wide geographic area. Examples of macrocells are communications towers and large antennas. 
However,  concrete, steel, and composite materials used in building construction can block RF signals from macrocells. This explains why there are "dead areas" inside massive buildings – specifically in hidden corridors, basements, and rooms farthest from a nearby macrocell. These are areas where mobile phones cannot get a signal.
The best solution for eliminating dead zones is to design a DAS network that will transmit signals to every floor, room, and corner of a building. Other devices that can be used to ensure complete in-building wireless coverage are bi-directional amplifiers (BDAs), small cells, and signal boosters.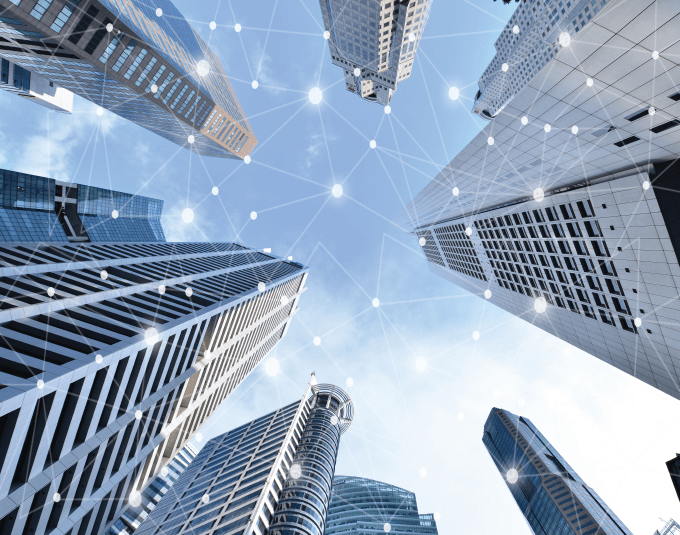 The benefits of an effective IBW
No more dead zones inside your building
Stronger and more stable indoor reception for mobile calls
Faster network speeds
Continuous cellular and Internet connectivity
Increased productivity for business tenants
Increased productivity for building administrators
Improved reputation and loyalty among tenants
Increased property value
What Are Distributed Antenna Systems and Their Role in In-Building Wireless Solutions?
Distributed antenna systems work the same way as a WiFi router does. If you have one wireless router in your home, then WiFi-enabled devices located closest to the device are likely to get the strongest signal and best connectivity. But there could still be "dead spots" in your home where the signal is weak and some areas where you can't get a signal at all. To resolve this, you can either move your wireless devices closer to the router (which isn't always convenient) or install additional routers in your home to extend a strong WiFi signal throughout.
Similarly, building engineers can boost indoor signal by installing in-building mobile coverage solutions like DAS (which equates to the WiFi routers in the example above). With this system, a Base Transceiver Station (BTS) installed on the roof of the building captures signals from a nearby tower. DAS devices, connected to the BTS via fiber optic cables, then distribute the signal all over the building.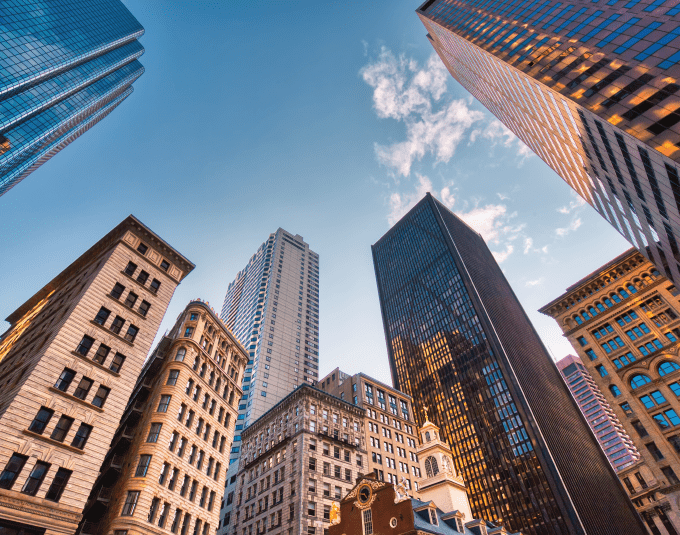 Why Is In-Building Wireless Important?
Most cell phone calls are initiated inside a building, so expecting reliable cell phone service inside commercial space is a growing demand. It's clear that mobile network signals from outdoor towers often could not penetrate large buildings. As a result, engineers soon developed in-building wireless solutions to create consistent cell phone coverage.
With a stable IBW, a building can implement a public safety DAS system that feeds radio signals to first responders like firefighters, EMTs, and law enforcement. The system instantly sends the signals when building personnel push emergency buttons or if alarm systems like fire detectors and security alarms go off. In addition, the National Fire Protection Agency (NFPA) may require a public safety DAS for certain establishments like commercial and mixed-use buildings, depending on local jurisdictions and code.
RF Shielding Enhances DAS and Improves In-Building Wireless Solutions
To solve the problem of external RF interference, engineers can install RF and IR attenuating window films to contain indoor signals and keep out interfering external radio frequencies.
This is what DAS Shield™ is for. Signals Defense developed DAS Shield™ to help create a more efficient in-building wireless network. By insulating a building from outdoor RF interference, in-building wireless systems don't need to compete with an outdoor signal. Especially in densely populated urban areas, where significant wireless traffic exists, DAS Shield helps your in-building wireless system work as planned.
Our RF and IR attenuating window films can also prevent different signals from encroaching on each other's range of coverage. Indoor signal encroachment can become a problem when tenants, who are likely to subscribe to various mobile networks and Internet service providers, can detect each others' WiFi networks. It's inconvenient at best because employees will have to scroll through a long list of detected WiFi networks to find their office's network.
Creating an "RF-Predictable Environment" with RF Shielding and Distributed Antenna Systems
Using DAS Shield™ in concert with an IBW system is the key to achieving complete indoor coverage with stable signal strength throughout a building. Engineers can focus on distributing signals indoors through strategically-positioned DAS devices. Meanwhile, the RF window films will reduce unwelcome interference from outside and within the building.
The goal of strategizing for IBW is to create an RF-predictable environment. Signals Defense refers to a building as RF predictable if its in-building wireless systems can be designed and deployed without having to go through a lengthy and costly process of adding more DAS equipment, and to test and adjust signal levels. These buildings can also "overcome signal encroachments and interference from nearby macrocells" without extensive testing and configurations.
Reasons For Designing An
RF-Predictable Building:
Reduces encroachment between indoor antennas
Reduces interference from outdoor macrocells
Maintains indoor signal strength and coverage
Lowers the cost of IBW infrastructure and maintenance
Maximizes investment in RF/IR window shields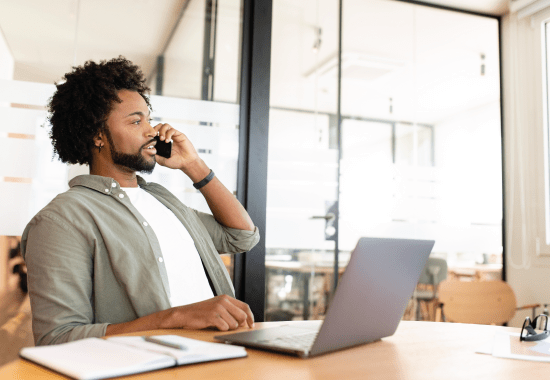 iBWave Solutions Affiliate
Signals Defense is proud to partner with iBWave Solutions, a planning software provider that develops in-building wireless hardware and software solutions. With over 19 years of service and 100,000 designed networks worldwide, iBWave is a trusted name for IBW systems technology.
Signals Defense provides DAS Shield™ RF attenuating window films to buildings, engineers, and contractors for IBW systems. Are you an iBwave certified professional looking for reliable RF shielding for an IBW installation?  DAS Shield can be the perfect shielding component for your client's in-building wireless design.
OFFICE LOCATION
3 Easter Court
Suite L
Owings Mills, MD. 21117