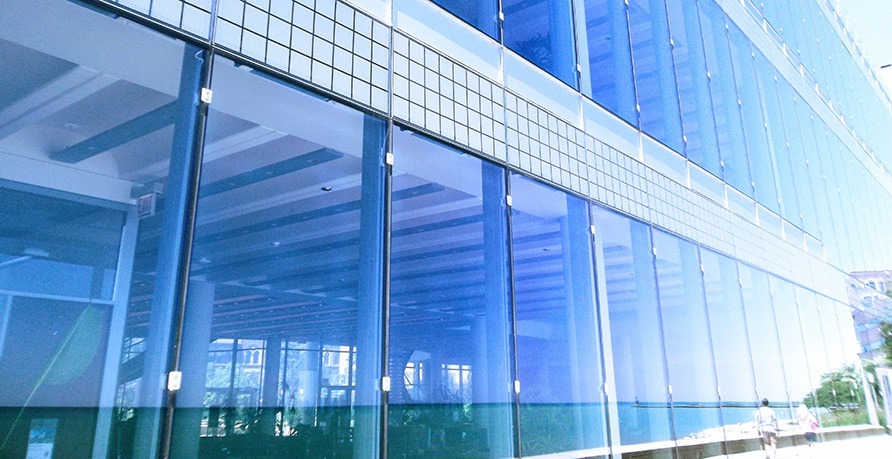 Window films that are designed for solar control help protect building interiors from the detrimental effects of heat and constant exposure to UV rays. There are many varieties of solar control window films, and here at Signals Defense, we offer UV ray window tinting, insulation films, heat rejection films, reflective window films, and more.
But how effective is UV window film in blocking harmful ultraviolet rays, blocking glare, and regulating indoor temperature? Below, we'll explore answers to these questions and share a few examples of the various uses of solar control window film.
Industry-Standard Window Tints to Block UV Rays
Solar control window films 

are not merely tinted films that provide superficial relief against the heat and glare of sunlight. They are carefully engineered products that offer substantial protection against UV exposure. We cannot speak for all window tints in the market, but we can provide you with highly effective UV ray window tinting products at Signals Defense.

Llumar window films, for which Signals Defense is an official distributor, also have a high level of glare, heat, and UV control. Its Vista™ Harmony window films offer 99 percent protection against UV rays. But what makes these films so popular is that they can still retain the natural brightness of sunlight, thanks to their unique composition of proprietary metals and nano-ceramic technology.

Our Solyx UltraCool SX-SC320 is the industry standard for heat-rejecting, static cling window film. It rejects 75 percent of sunlight heat and blocks up to 99 percent of UV rays, making it the ideal window tinting product for high-rise offices and government or commercial buildings

Finally, window films by 3M offer similar UV protection for buildings and their daytime occupants. The Thinsulate™ Window Film blocks significant amounts of UV and heat. Another variety, the Daylight Redirecting Film, contains microscopic structures that can redirect as much as 80 percent of sunlight toward the ceiling instead of allowing sunlight to flood the room. This film helps prevent the inevitable color fading to exposed furnishings.
The brands available at Signals Defense use different technologies and compositions for their solar window tints. For example, you can choose a window tint to block UV rays or use film that can redirect sunlight to wherever it is needed (i.e., towards corridors or spacious rooms that go deep indoors and get very little natural light).
How Do Solar Control Window Films Work?
Solar window tints are applied directly onto glass windows and walls and, when installed correctly, can provide insulation, and help with indoor climate control. Window films with insulating benefits can significantly block heat from passing through the glass. The insulating capacity of a single-pane glass wall can increase close to the level of a double-pane glass wall, for example, if covered with high-performance window films.
Suppose an industrial building has glass walls covered with solar control window films with UV protection and high heat resistance. The window film will help keep the heat out in summer, keeping the occupants cool and comfortable indoors as the outdoor temperature peaks. Likewise, the window films prevent heat from escaping the building in winter, ensuring that the temperature inside is nice and warm.
The Benefits of Solar Control Window Films
At this point, you may already have a good idea about the benefits of using a window tint to block UV rays. But in case you've missed out on some, here are the most significant advantages:
Glare reduction, especially at sunset when the sun sinks to eyesight level.
Amplified natural lighting (when using light redirecting window films)
Natural lighting stays at a comfortable intensity
Low heat transmission (the building stays cool in summer and warm in winter)
Reduced daytime electric consumption.
Cost-savings on heating and cooling
Energy efficiency
Longevity for cooling appliances and centralized heating and air conditioning systems
Helps protect furnishings from fading.
Earn your building LEED credits.
Improve your Energy Star score.
We'll be happy to answer your questions about solar window films in your commercial facility and make recommendations.  You can reach us at (410) 902-0356 or fill out our contact form and we will contact you.