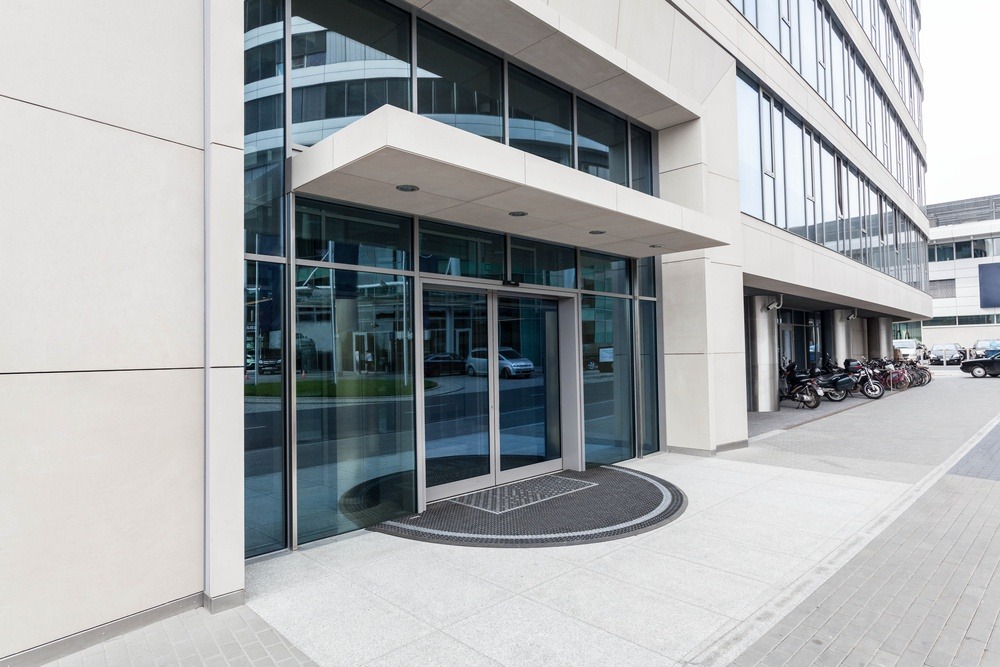 Physical security is a big concern for many small business owners around the world. An example of how susceptible businesses are to "smash and grab" robberies, can be seen on headlines around the country. The following video shows a clear comparison with a typical office or storefront door without safety film, with safety film but no installed attachment system, and safety film with appropriate attachment systems. Whatever the crown jewels of your company are, consider adding safety film to protect your property and save yourself the stress of having to deal with a potential forced entry event!
Safety film is an option that can be added to all of Signals Defense patented technology, as well as something that can be installed as a stand-alone product, or customized to match any marketing or branding initiative.
Safety film as a stand-alone product will be undetectable from any other storefront window or door. When safety film is installed, the physical security and safety benefits are noticeable.
If you're concerned about the security of your office or storefront, please call or email the Signals Defense team at (410) 902-0356, info@signalsdefense.com, or Contact Us. We're happy to provide a quick analysis of your space, and provide you with a price to install the film so you can stop worrying about your windows and get back to business!