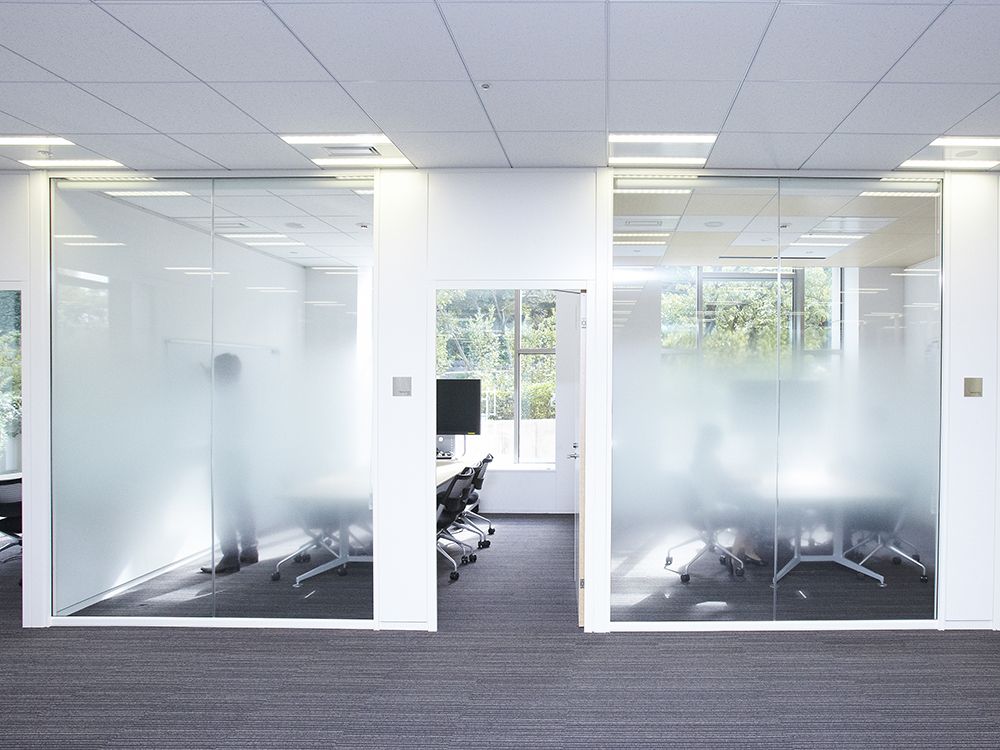 If you're considering redesigning an old office space or decorating a new one, have you considered how to manage your glass options?  One major area where Class A office spaces have started to opt for solutions other than the centuries old technology of etching. So, how do decorative film and custom glass compare?

Cost: The cost of custom/etched glass is thousands of dollars per pane, whereas decorative glass film is literally a small fraction of this, and yet it is extremely difficult to tell the difference between the two without close inspection. An etched or frosted glass door that costs approximately $2000 can be had for under $100 with window film printing. On a cost basis, there is simply no comparison.
Lead time: The long lead time of custom/etched glass can cause logistical nightmares. The process itself is quite laborious – even a

 

DIY glass etching project requires 11 steps, never mind professional etching services. There are

 

many techniques to create etched glass, some involving various acids, others using sandblasting, or even the use of specialized molds. Yet customized films and patterns are easily printed, even in custom patterns, and installed by professionals in mere minutes. Again, when it comes to the time required for the installation of window film printing, the short lead time of film is a major advantage over traditional methods of producing etched or frosted glass.
Quality: The clarity, variability, and customizability of window film printing produces a quality that is extremely close to, and in some cases, superior to, etched or frosted glass. While actually touching window films will make it clear that glass that appears etched is in fact not actually etched, modern customized film and patterns can produce looks that perfectly mimic etched or frosted glass and literally require a physical touch to prove otherwise. How many clients to your office actually touch the glass in your office spaces?
So, unless you're decorating the latest office space of a star hedge fund manager who also happens not to care about costs or lead times, you might want to think about other options. Before you spend a fortune on custom glass etching that takes weeks to produce, consult the pros at Signals Defense in Owing Mills, MD. They can show you custom glass enhancement options from suppliers such as 3M, Llumar, and Solyx, and their experts will work with you to design the right look and feel for your office space.
See more options for decorative window solutions.